Just got back from a holiday — yes an actual holiday, not a conference trip — to Ecuador, and I thought I'd share a few photos and discoveries here. Why Ecuador, of all places? For me the best holidays have to involve hiking in the mountains, but South America and the Andes were so far unexplored territory for me.
Now, I didn't fancy being a single lady with only basic Spanish, exploring a completely unknown and mountainous country on my own. I'm not saying it's not doable — just that that level of stress is not something I need on my holiday. So I signed up with an activity-focused group hiking company.
Coming into land in Ecuador for the first time, two things jumped out at me. Firstly, it seemed like scarcely a single square metre of this country was flat. The whole landscape was like a rumpled green blanket that someone had tossed on the floor. Secondly, clouds almost seemed to be part of the landscape here — they smothered the peaks of the volcanoes and crept rolling over the hills. Given the immense altitude of the entire country (Quito, Ecuador's capital, is the second highest capital city in the world), it sometimes felt like the entire country was pressed right up to the ceiling.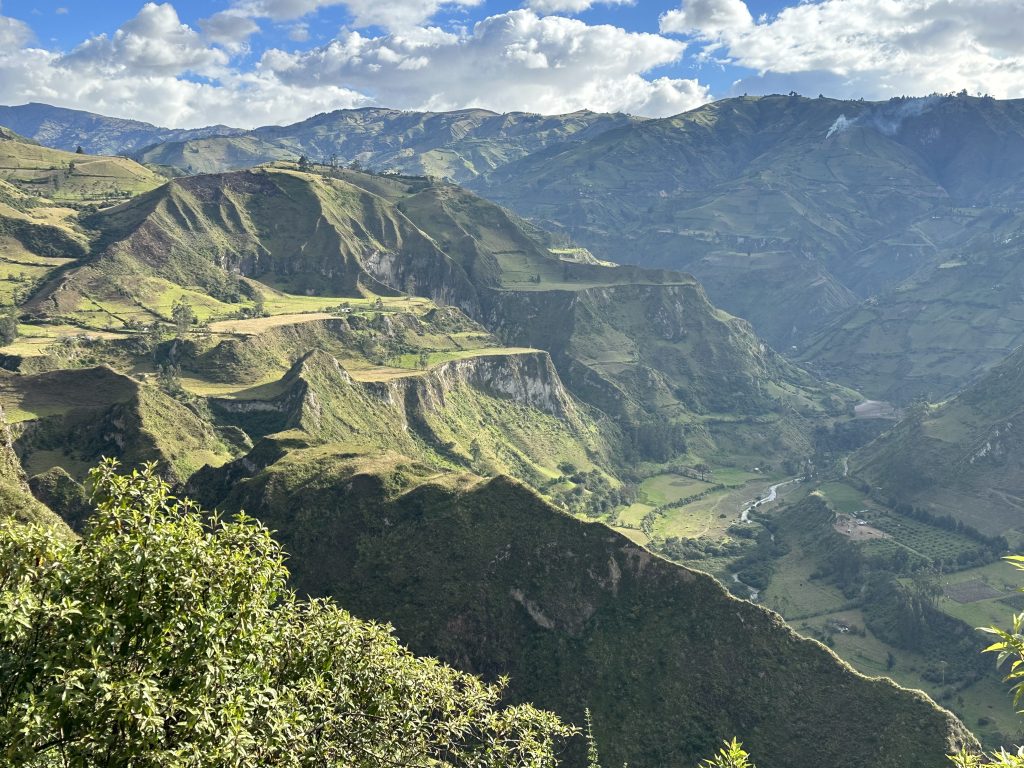 Altitude sickness hit me like a train less than 24 hrs after landing. Going straight from the UK to Quito at 2800m above sea level, I'd had essentially no time to acclimatise. I crawled woefully around Quito's botanical gardens, all my attention focussed on the single act of not throwing up.
Luckily it passed within a day, and I was able to carry on the trip, which took us up to 3000, 4000, even 5000m. Though I was no longer sick, boy you can really feel those altitudes. I'm an experienced walker and in decent shape, but at 5000m (on the slopes of Mount Chimborazo) I was gasping for air after just a few steps.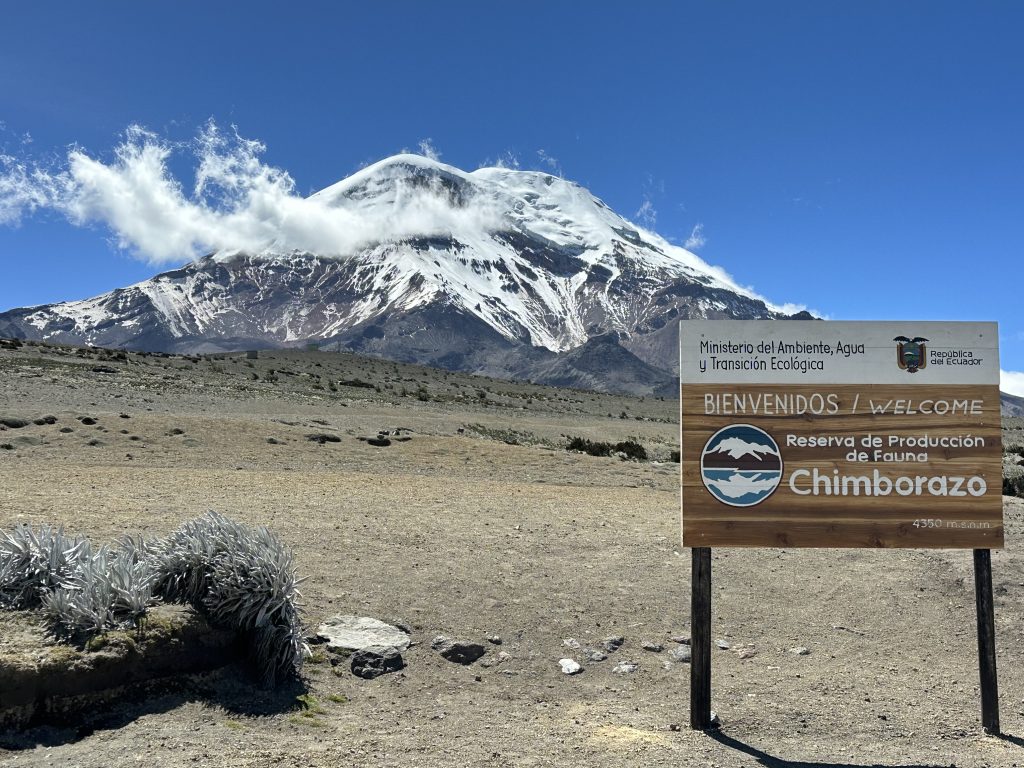 We trekked point to point in the Andean Highlands, crossing the Toachi canyon back and forth, and ascending to the caldera atop of the volcano Quilotoa (the most challenging day of the trip). We soaked in natural hot springs, threw ourselves off the edge of a mountain on a rope swing, and dashed behind a thundering waterfall. We stayed everywhere from a luxury historic hacienda (estate) to basic mountain lodges.
Nothing I thought would happen, happened. Beforehand I'd though my two major concerns would be the risk of getting pickpocketed in cities, and being feasted on by insects (maybe mosquitos?) as we walked. As it turned out, I never felt unsafe during any of my time in Ecuador. I never got a single mozzie bite. Instead the minor moments of stress were things I'd never anticipated — finding I was sleeping onto of an ant's nest, for example. A general upset stomach which set in for just the last few days of the trip; this was unlinkable to any specific foodstuff, but more likely triggered by an unusual (for me) diet of lots of tropical fruit, plantains, steak and generous doses of the local tipple, canelaso (fruit & cinnamon team spiked with home-brewed sugar cane moonshine).
Most unexpected of all was the camaraderie and friendship that developed between four Brits, an American and a local Ecuadorean guide. Apropos of nothing, thrown together almost randomly, stuck together on mountaintops and slopes, yelling at each other through the rain and fog. Instant friends of need are one of the best unforeseen parts of travelling to challenging places.